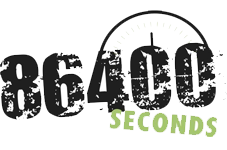 "MAKING A DIFFERENCE, BEING THE DIFFERENCE."
The 86400 Movement mission is to bring people together to use their gift of 86400 seconds to make a positive difference in the world. The movement strives to awaken the social consciousness of individuals thereby encouraging volunteerism and social action.
I pledge to use my seconds wisely, be of service to others and not only make a difference… but be the difference.
If you agree, sign the pledge and join us.
(4)